This is the piece about my novels from Pioneer Magazines also featured in the Great Barr Gazette. 'Misconception – 1941' (set in a semi fictional Brierley Hill) is now available in its new format at a lower price (£7.99 paperback and £1.99 eBook) via Amazon. I am also well on the way to completing the prequel 'The Anguish Pear – 1919' and three more books in the series. You can also read the first three chapters for FREE via the Amazon link.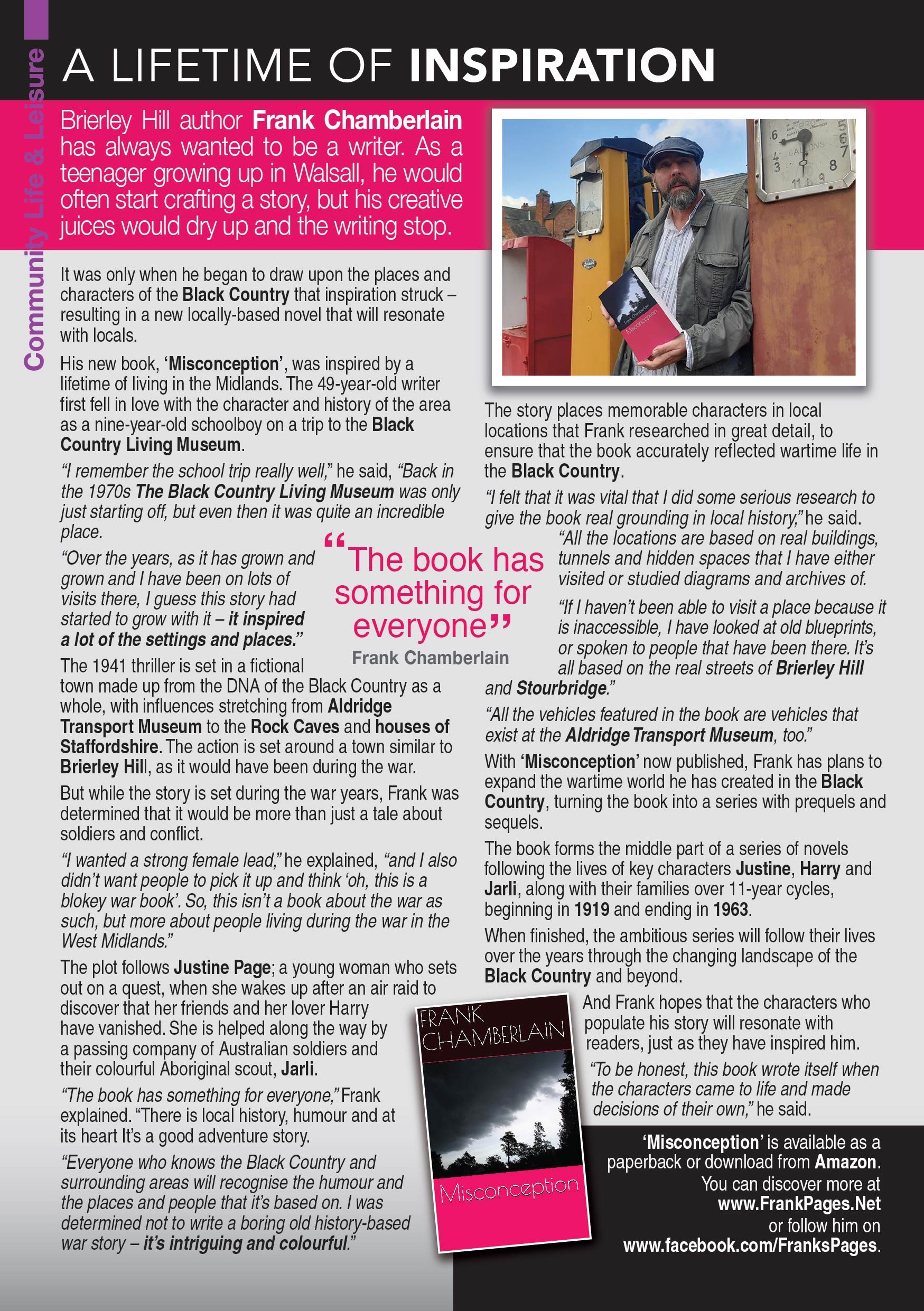 Set in 1941 in the West Midlands, Misconception is a funny and quirky thriller with colourful Black Country characters and settings based on my experience of sites like Drakelow Tunnels, The Black Country Living Museum, Brierley Hill Market Hall and Stourbridge Town. You may have seen it in the local press like the Express & Star and Stourbridge News or on Black Country Radio recently.
I love this particular article as they really listened to what I had to say and got all the facts right. Thanks to Gary Phelps (journalist) and Gill Thomas (editor) for being pretty fab all round.

Any other local writers out there who can help me find a publisher or get this book turned into a screenplay, please get in touch. If you have read the first book, please follow the link to leave a review. Cheers folks.
Please follow and like us: